We offer extraordinary accommodation for both retail and residential spaces. The Spring Arcade building combines the contemporary lifestyle of Downtown Los Angeles, while maintaining the aesthetics of its long rich history. The Spring Arcade offers fully furnished spaces with the intent to provide comfort for our residential tenants, and a excellent business opportunity with high foot traffic for our retail tenants.
Spring Arcade Restaurants
Explore the different foods Spring Arcade has to offer.
Angella's Sweet Spot - Bake Shop
Offering Traditional, Gluten - Free , Vegan and Sugar Free desserts to suit a variety of lifestyles.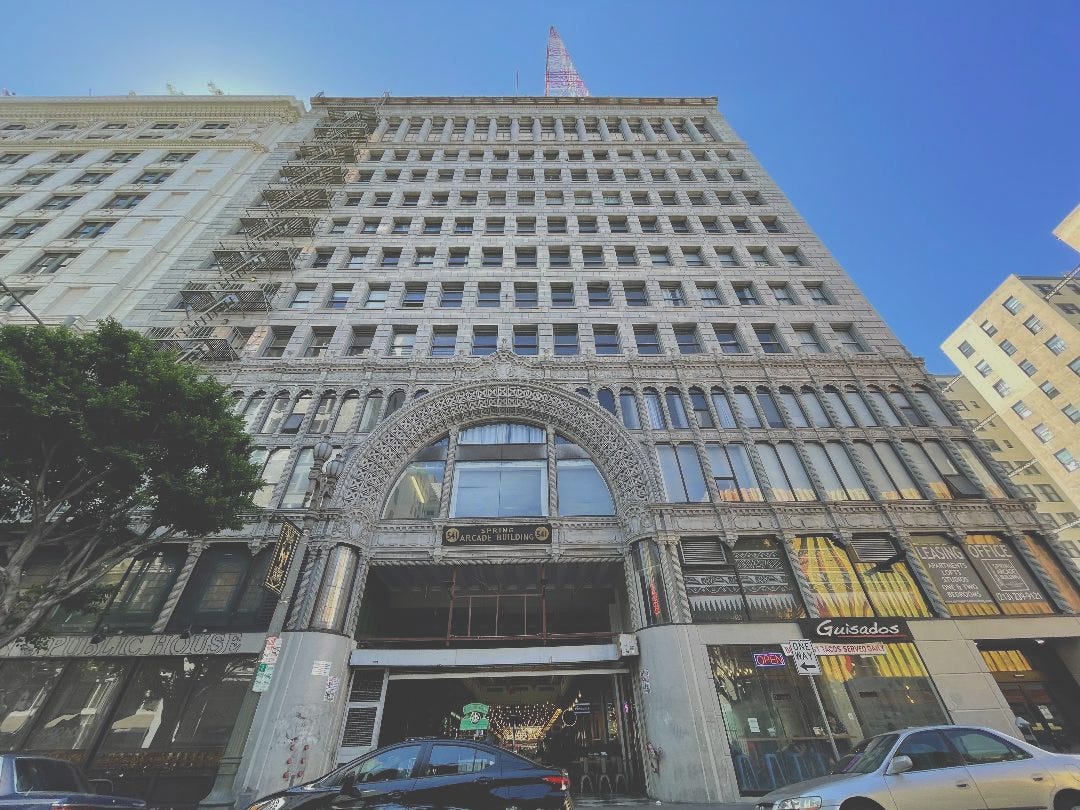 So What Are You Waiting For?
Come explore the Spring Arcade Building, and see what it has to offer! From good food to a cozy place you can call home, the Spring Arcade Building, is a beautiful building with rich history.
Check Out Our Other Buildings
The Jewelry Trades
Originally known as the Title Guarantee Block and built in 1913, the nine-story Jewelry Trades Building was designed by the team that built the great theatre houses of Los Angeles.

Visit Jewelry Trades
The Chester Williams
The Chester Williams building is located in the heart of the historical core, surrounded by upscale restaurants, shopping, art galleries and nightlife.

Visit Chester Williams